Make-up
We offer make-up services for special events, photoshoots and fashion shows.
Hairstyling
Our hairstylists can help create the look you are....
Weddings
Our weddings services are unmatched just read our reviews.
Courses
Looking to enhance your makeup routine, we can help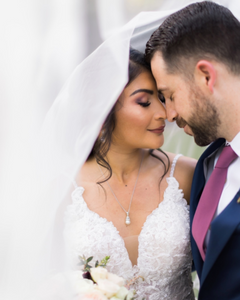 CELEBRATE
We would love to be a part of your special day. We will match you with one of our MUA's and hairstylists to achieve the perfect look for the day.
Learn more
"My skills are not to apply makeup in order to transform you from yourself to someone else. I am here to enhance your true, and natural beauty, with a touch of makeup."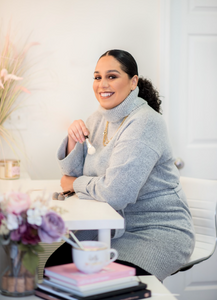 Meet Shajara
Her ability to create a flawless face, specialized in subtle transformations, helping women draw out the best version of their natural complexion and features.
Meet the team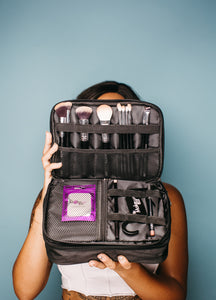 My Make-up Toolbox
The first makeup bag that provides you with all your essential tools to master even the most complex looks. To empower yourself to achieve makeup application, even contouring. This bag brings you KNOWLEDGE and TOOLS you need to UNDERSTAND the art of application.
Client Testimonials
Passionate about her craft!

"I had a trial with  another makeup artist and i loved her work when she did it, but I felt that Shajara was more passionate about her craft. For example She never got irritated with me and answered all my questions, Shajara always seemed interested in this face from the time we talked about it, She wanted me to have healthy and clear skin before my wedding, I  felt she used better and higher quality products, and last but not least, She beat this face to the gawds for my bridal shower. I loved it. And I really really love her spirit. I love me some Shajarazade!"  

— 

Apryl-Joi Clark
I felt like Cinderella!

"This woman is all magic! I was in need of a makeup artist with talent at a good price and she was it! She was my fairy god mother on the day of prom because I felt like Cinderella! She came to my house, set up, and worked her magic! I highly recommend Shajarazade to anyone in need of a makeup artist who does good quality makeup for a reasonable price! "

— 

Yvette R.
Absolutely amazing!

"Ahh!! Where do I begin, Shajarazade is absolutely amazing at what she does. I recently hired her to be my makeup artist for my May wedding. So far we have only done a trial run and I'm already floored. Her technique, knowledge, and passion are just a few reasons why I have chosen her to do my makeup for my special day! Ladies, if you are looking for a fun makeup artist who knows how to crack some jokes to kill the nerves while doing an above and beyond job, this is your girl! I specifically was looking for a unique, contouring, bridal glow. She studied the pictures I sent her and nailed it her very first application! I'm so happy I've found someone who meets my high standards of makeup artistry and is someone I can trust!! I can't wait to see what she does for the bridal shoot and the wedding!!!!!!"

— 

Ashley S.